Chemical Processing/Cleaning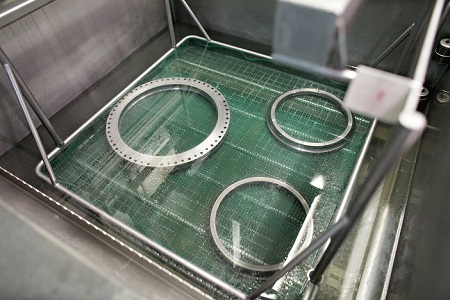 Chemical Cleaning is the process of removing field service debris and/or hot corrosion products before coat removal of the coated blades.
SAESL employs a fully automated cleaning gantry and manual line that improves flexibility.
SAESL's capabilities include:
Waterjet
Acidic and alkaline cleaning process
Complex coating removal
Manual & robotic abrasive blasting
NADCAP (Chemical Processing) accredited
Non-Destructive Testing (NDT)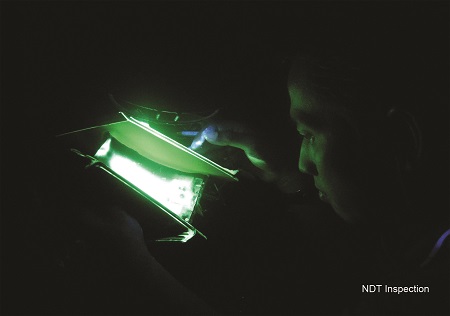 NDT is a process of investigating and analysing the properties of the components without damaging the integrity of the component.
SAESL provides all-rounded NDT services and expertise and is able to accommodate components with a range of sizes. (i.e Front Bearing Housing to Compressor Blades).
NDT capabilities include:
Fluorescent Penetrant Inspection
X-Ray
Ultrasonic Testing
Magnetic Particle Inspection
Eddy Current
NADCAP (NDT) accredited
General Repairs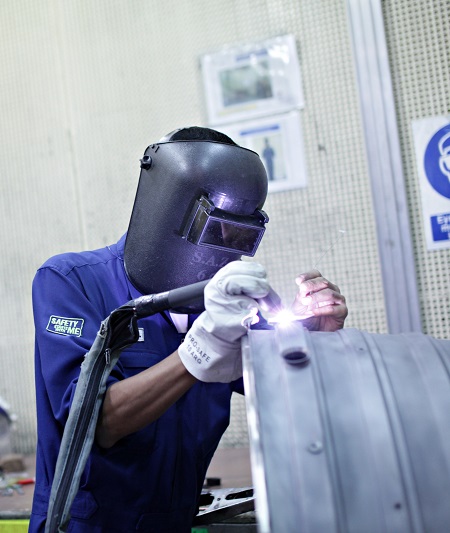 SAESL provides a wide range of General Repair which include
Conventional 3- & 5- axis CNC machining, grinding, Vertical Turning Lathe, Milling, Electrical Discharge Machining
Non-conventional Machining (Laser Drill)
Fitting & Dressing
Welding i.e. Manual or semi-automated TIG welding, Laser Welding, interpulse precision welding
Brazing i.e. wide gap brazing, Single crystal brazing,
Surface Enhancement processes e.g. glass bead peening and Vibropolishing.
Coating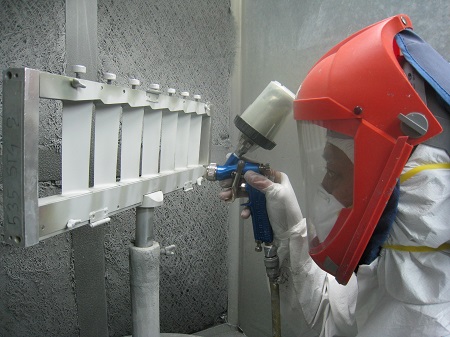 HPT & IPT blades are coated to protect the aerodynamics of the blades from hot corrosion and oxidation. The coating process is critical for enhancing and prolonging the operational life of the engine.
SAESL possess advanced coating capabilities such as:
Thermal Barrier coating
Abradable Coating
Diff coating
Other stable processes include:
Isobaric Vapour Aluminising (IVA) – NADCAP(coating) accredited
Low Pressure/Atmospheric Plasma Spray (LPPS, APS)
High Velocity Oxygen Fuel (HVOF)
Twin arc wire application
Platinum plating
Thermal Processing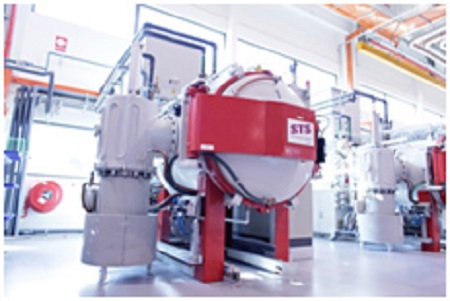 Thermal Processing is a refurbishment process of recovering the blade to a "as new' condition.
SAESL's extensive thermal processes includes:
Atmospheric Furnace Processing for coating coating check, post paint curing
Vacuum Furnace Processing for coating diffusion, braze application, annealing etc.
NADCAP(Heat Treatment) accredited
Material Testing Labs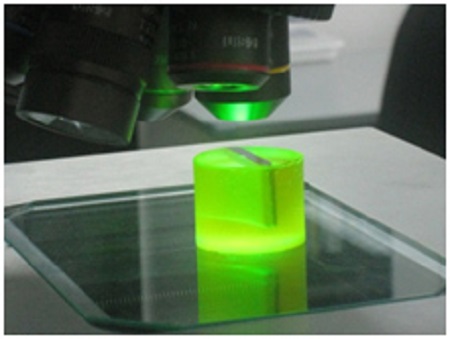 The components undergo testing to ensure the overall integrity and material properties are acceptable.
SAESL provides production and repair development support in:
Metallography i.e. coating analysis, weldment analysis
Tensile Testing
Hardness Testing
Measurement & Inspection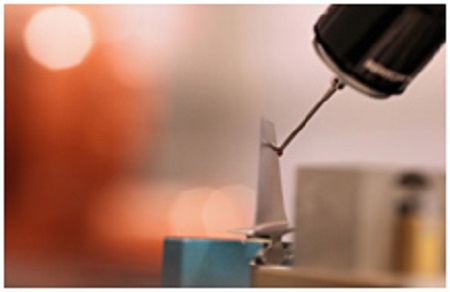 Measurement and inspection are key processes in ensuring that the components are repaired to precision.
SAESL employs a highly efficient inspection management system and competent workforce to perform visual and dimensional inspection.
Examples include:
Measurement system analysis
CMM
Alicona Measurement
XRF